My S4 is fcuked. Given the quote of £1000 for labour alone to fix it i decided to do it myself. This will save money if it works and result in a massive Ebay parts sale if it dosent.
The problems i currently know of are:
>fcuked turbos
>fcuked dump valves
>fcuked front hub
The turbos at the very least have failed oil seals. I know this because there is engine oil in my dump valves and in the intake, the dump valves are open almost all of the time meaning i have no boost, and as a result no power and the front hub has an issue with the ABS sensor which i partially understand but not entirely.
on to the pics: i will attempt to document my trial and error process in this thread, it will be a slow process.
In the garage: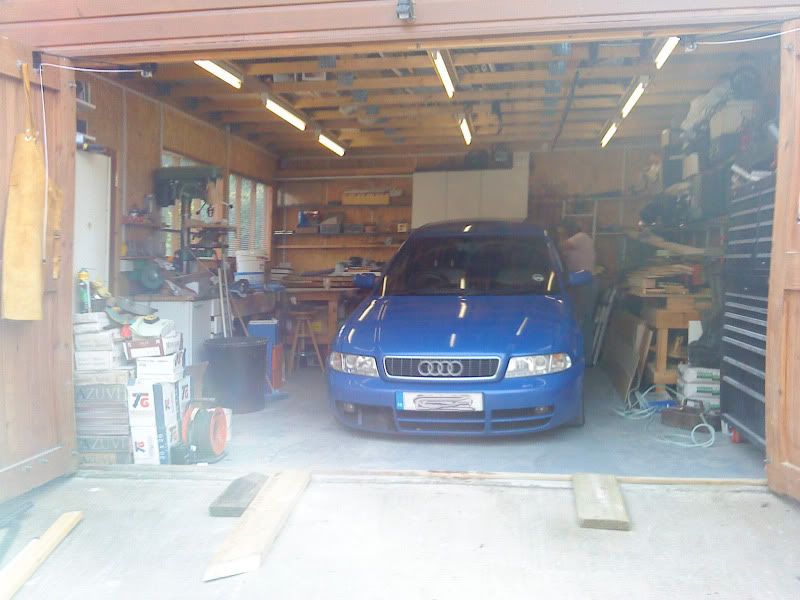 Bumper off: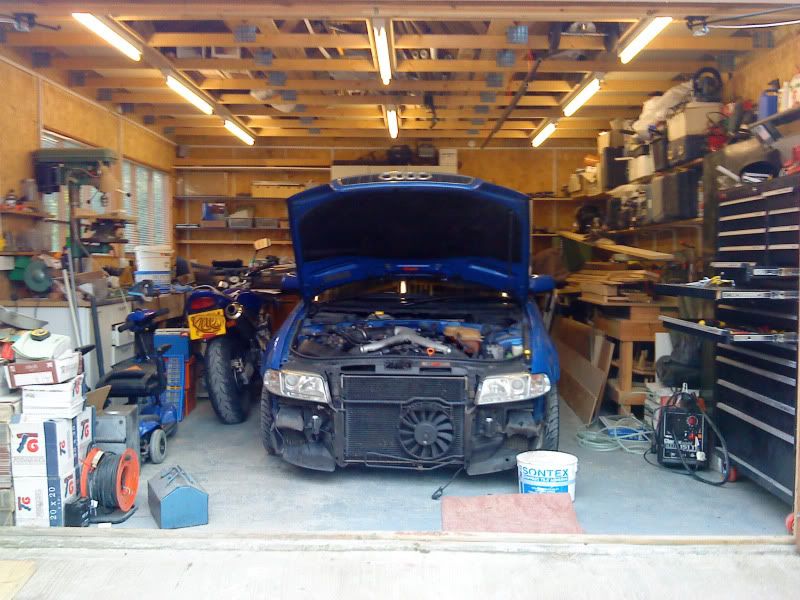 The Fox trying out a bit of cross-dressing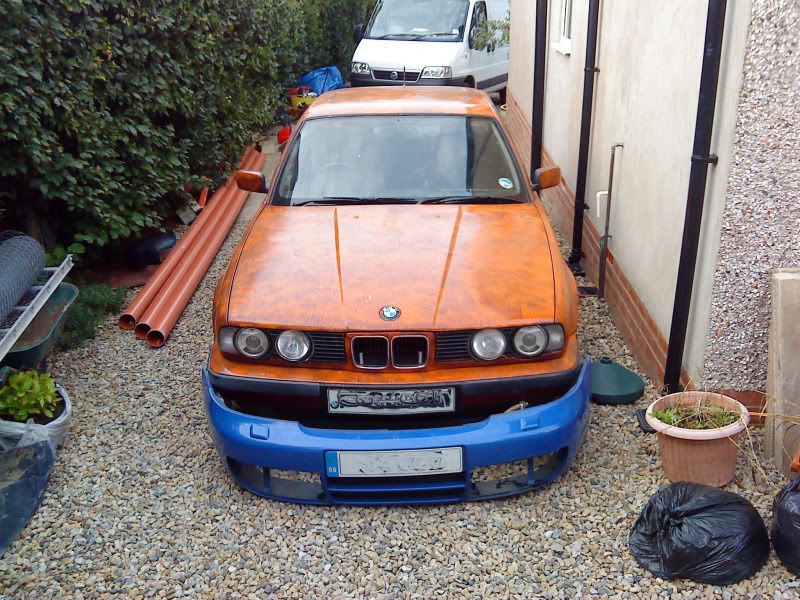 Headlights out:
Engine oil out: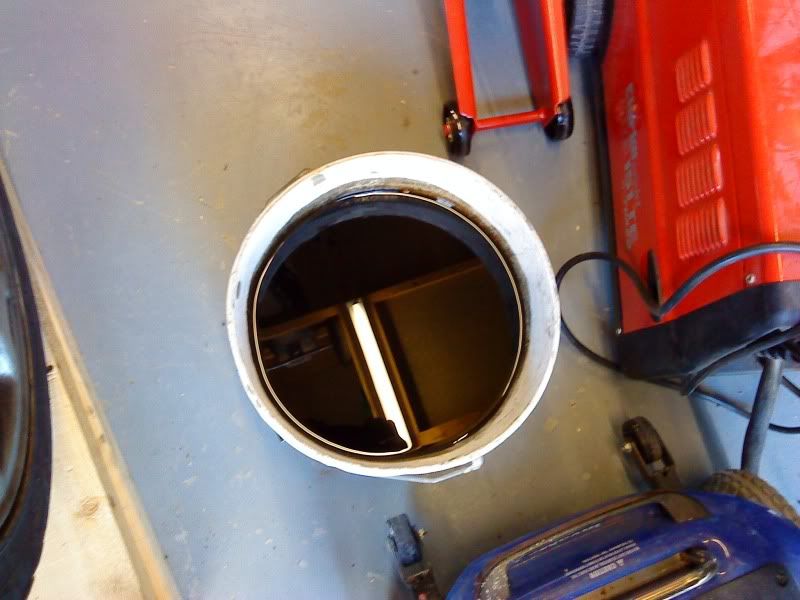 niiiiice
As it currently stands: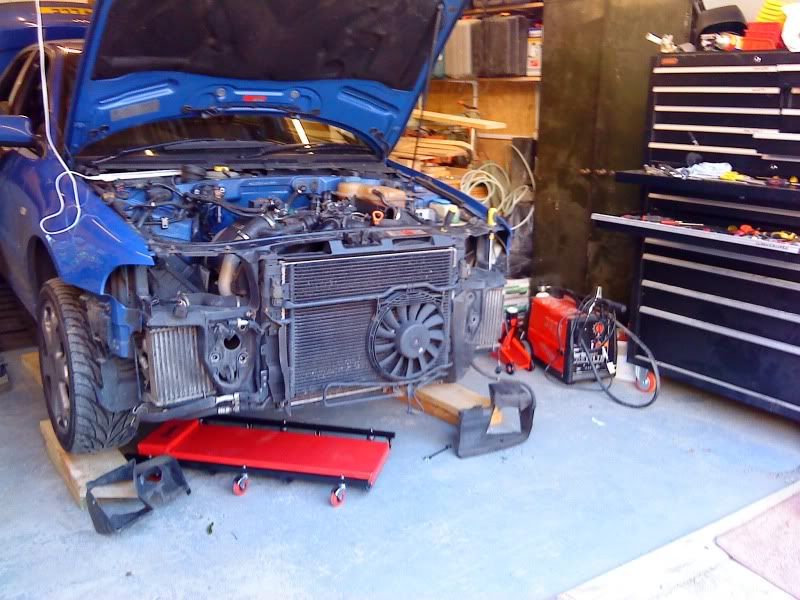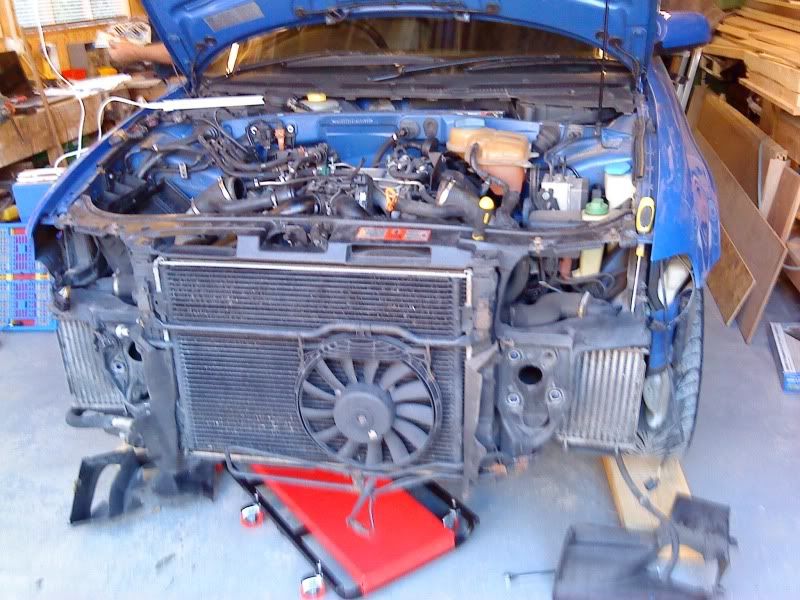 So far:
Bumper off, bumper bracket off, headlights disconnected and out, air filter and most of the intake out and one of the dump valves out. engine oil out.
next task: drain coolant and remove radiator. dont expect to get much done before next tuesday though as i'm mountain biking tomorrow and putting an engine back into a Mustang on monday/tuesday.